About
Natalie Gomez
Family and Estate Law Attorney in Santa Clara County
Forthright. Focused. Your Fierce Advocate.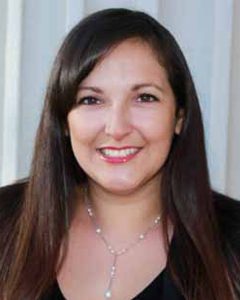 I'm a champion for the rights of individuals—especially in tough situations such as divorce. I develop case strategies through in-depth investigations and advocate for each client's desired result. My passion for justice has been the key to my success as a divorce and family law attorney."
—Natalie Gomez
   Family Law Attorney
NATALIE GOMEZ
CO-FOUNDER & CEO
CONTACT
Tel: 408-413-1200
Email : natalie@gomezedwardslawgroup.com
EDUCATION
Santa Clara University School of Law
Silicon Valley attorney Natalie C. Gomez is often sought out for her legal expertise and strategic acumen in a wide range of family law matters. She is known for providing financially efficient, high quality legal representation for all of her clients. Natalie is also a passionate advocate for her client's interests and rights during all phases of a case in order to achieve a fair and just outcome.
Natalie completed her law degree from Santa Clara University School of Law in 2011. She was also recognized by the SCU School of Law as a Public Interest and Social Justice Law Scholar with Special Emphasis in Criminal Justice. Prior to earning her J.D., she received a Bachelor of Arts in Legal Studies and a Bachelor of Arts in Political Science at the University of California, Berkeley.
Prior to founding Gomez Edwards Law Group, LLP with her law partner and friend, Lauren Edwards, Natalie practiced criminal defense and family law at another Santa Clara law firm. Natalie's family law experience began in 2003, before her graduation from undergraduate school and law school—she worked as a legal assistant and law clerk for the family law division at Ropers, Majeski, Kohn & Bentley in San Jose Ca up until admission into law school.
After graduating law school, Natalie was a law clerk at Greenstein & McDonald in San Francisco, CA. She ghen worked as a family law and criminal defense associate in Santa Clara, CA up until 2015. This combination of experience has allowed Natalie to supplement her skills by appearing at highly contest law and motion hearings / trials, attending depositions and mediations, and guiding parties to reach settlement agreements.
Natalie grew up in San Jose, CA and loved going to Raging Waters as a kid. In her spare time, she enjoys traveling, spending time with family, and finding great restaurants for a foodie experience. Last but not least, Natalie loves playing with her American Cocker Spaniel puppy, Remy, who makes for a gentle and nosy office guard.                         
 PRACTICE AREAS
Child Custody | Child Support | Divorce |  Domestic Violence

Family Law  | Family Law Mediation | Estate Planning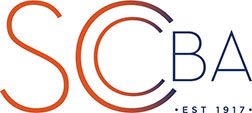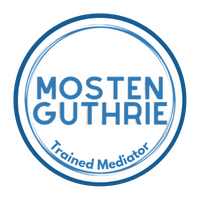 Get In touCh
Please contact us for a Consultation.
Please send us your message today.
Please do not include any confidential information in this form. This form sends information by non-encrypted email which is not secure. Submitting this form does not create an attorney-client relationship. Thank you. 
OFFICE
Gomez Edwards Law Group
2391 The Alameda, Suite 200
Santa Clara, CA 95050
Gomez Edwards Law Group has represented clients in these San Francisco Bay Area cities: Atherton, Campbell, Los Altos, Mountain View, Los Gatos, Saratoga, Santa Clara, San Jose, Sunnyvale, Milpitas, Palo Alto and more.

The law firm has also represented clients in: 
Santa Clara County, Alameda County, San Mateo County, San Francisco County, Santa Cruz County, Marin County and more.

   LGBTQ FRIENDLY
Discover why Gomez Edwards Law Group is one of the top up-and-coming law firms in Santa Clara County:
© 2020 -2022 Gomez Edwards Law Group
All rights reserved.