About
Virgilio Solis III

Associate Family Law Attorney in Santa Clara County
Dedicated. Diligent. Decisive. 
 "I'm committed to helping people with their legal issues because I believe everyone deserves to have their voices heard and respected. When it comes to their personal rights, justice must be upheld for everyone."
—Virgilio Solis III
Family Law Attorney
,LAUREN EDWARDS
VIRGILIO SOLIS III
ASSOCIATE FAMILY LAW ATTORNEY
CONTACT
Tel: 408-413-1200
Email : virgilio@gomezedwardslawgroup.com
EDUCATION
Political Science from San Jose State University
Thomas Jefferson School of Law
Helping people has always been calling for Virgilio Solis III. At young age, Virgilio's father, who was an attorney in the Philippines, instilled in him the importance of always lending a helping hand regardless of any incentive, financial or otherwise.
Originally from the Philippines, Virgilio moved to California in 2005. Following the footsteps of his father, Virgilio immediately began his journey of becoming a lawyer.
Virgilio completed his Juris Doctor degree from Thomas Jefferson School of Law. Prior to that, he studied at Mission College and then to San Jose State University where he obtained his Political Science degree.
While pursuing his undergraduate degree, Virgilio interned for Hon. Judge Le Jacqueline Duong at the Santa Clara Juvenile Justice Courthouse. While in law school, Virgilio spent significant time working at a domestic violence clinic where he received numerous awards for providing pro bono legal services.
Prior to joining the Gomez Edwards Law Group, Virgilio worked as an associate attorney for a personal injury law firm in San Diego, CA. He then worked as a real estate litigation associate focusing specifically on foreclosure actions in Hawaii. These varied backgrounds and experiences have allowed Virgilio to hone to his skills in handling complex, highly contested matters.
When Virgilio is not in Court representing clients' interests or in the office working for them, he can be found enjoying life with his wife, exploring new restaurants and places to eat. When not dining on delicious food, he spends quality play time with his 4-year old daughter.
 PRACTICE AREAS
Child Custody | Child Support | Divorce |  Domestic Violence

Family Law  | Family Law Mediation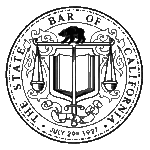 Get In touCh
Please contact us for a Consultation.
Please send us your message today.
Please do not include any confidential information in this form. This form sends information by non-encrypted email which is not secure. Submitting this form does not create an attorney-client relationship. Thank you. 
OFFICE
Gomez Edwards Law Group
2391 The Alameda, Suite 200
Santa Clara, CA 95050
Gomez Edwards Law Group has represented clients in these San Francisco Bay Area cities: Atherton, Campbell, Los Altos, Mountain View, Los Gatos, Saratoga, Santa Clara, San Jose, Sunnyvale, Milpitas, Palo Alto and more.

The law firm has also represented clients in: 
Santa Clara County, Alameda County, San Mateo County, San Francisco County, Santa Cruz County, Marin County and more.

   LGBTQ FRIENDLY
Discover why Gomez Edwards Law Group is one of the top up-and-coming law firms in Santa Clara County:
© 2020 -2022 Gomez Edwards Law Group
All rights reserved.