Family Law & Estate Planning Experts in Santa Clara County
Meet Our TEAM
Tenacious. Thorough. Thoughtful.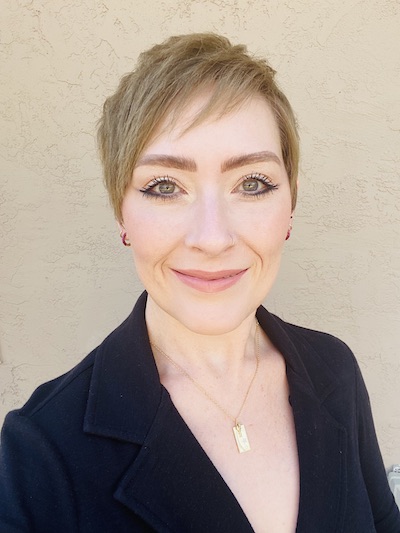 "I enjoy working in the legal field and especially in the area of family law."
—Caiti Arnold
Office Manager/Legal Assistant
DdDLAUREN EDWARDS
CAITI ARNOLD
She/Her/Hers
Administrative Coordinator
CONTACT
Tel: 408-413-1200
Email : caiti@gomezedwardslawgroup.com
EDUCATION
Degrees in English, Comparative Literary Studies and Spanish from Occidental College in Los Angeles
Caiti Arnold was born and raised in the East Bay before moving to San Jose several years ago. Prior to coming to work for Natalie and Lauren, Caiti taught High School English for 8 years. She graduated with honors from Occidental College in Los Angeles, CA with Bachelor's Degrees in English and Comparative Literary Studies and Spanish with a Literature Emphasis. She pursued her Teaching Credential at St. Mary's College in Moraga, CA and went on to teach all levels of high school English, Literature, and Language Development. Her career change came five years ago when she joined Gomez Edwards Law Group as Office Manager and Legal Assistant.
Caiti is a vegetarian and an avid reader, and she loves bad action movies and rock music. She enjoys hanging out with her friends at concerts and restaurants, and outings to the park, zoo, and beach with her family.
Get In touCh
Please contact us for a Consultation.
Please send us your message today.
Please do not include any confidential information in this form. This form sends information by non-encrypted email which is not secure. Submitting this form does not create an attorney-client relationship. Thank you. 
OFFICE
Gomez Edwards Law Group
2391 The Alameda, Suite 200
Santa Clara, CA 95050
Gomez Edwards Law Group has represented clients in these San Francisco Bay Area cities: Atherton, Campbell, Los Altos, Mountain View, Los Gatos, Saratoga, Santa Clara, San Jose, Sunnyvale, Milpitas, Palo Alto and more.

The law firm has also represented clients in: 
Santa Clara County, Alameda County, San Mateo County, San Francisco County, Santa Cruz County, Marin County and more.

   LGBTQ FRIENDLY
Discover why Gomez Edwards Law Group is one of the top up-and-coming law firms in Santa Clara County:
© 2020 -2022 Gomez Edwards Law Group
All rights reserved.